Mahabull Infra Engineers Private Limited. is well equipped to carry out a wide range of Engineering activities and provide such specialized fabrication, civil engineering & construction contractors for Disaster management ,Sewerage Solution, Sugar plants, Power plants, Cement plants & Government department related with Municipal corporation of greater Mumbai, Thane municipal corporation and Pune municipal corporation.We provide high quality and timely infrastructure services, using state-of-the-art machinery and latest technology.

Mahabull Infra Engineers Private Limited was initially started as 'Accurate Electric Works.' by Mr.AHMED MOHMED VASTA. In 2015, the name was changed to 'Mahabull Infra Engineers Pvt. Ltd.'. We are an infrastructure development organization with our Head office in Mumbai. Over 4 decades, we have executed some of the most significant infrastructure projects of specialized nature with strong ethical values, we have built our reputation of quality and timely delivery in every project.

By combining expertise and experience of management & staff Mahabull Infra Engineers Pvt. Ltd. is capable of mobilizing & executing any project rapidly & efficiently without compromising the quality of work & above all the safety of the project in which personnel involved.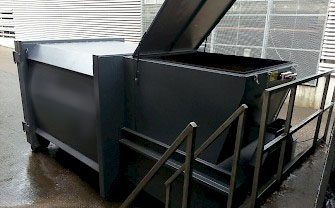 High-quality Mahabull Infra Engineers waste compactors offer efficient and economical waste disposal solutions even in more demanding conditions. Mahabull Infra Engineers-compactors have strong motors and practical design, and in addition, they are easy to use.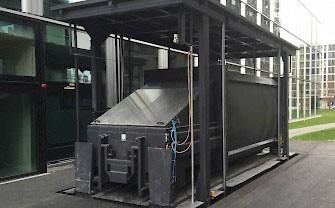 Mahabull Infra Engineers - waste compactor is a space-saving and stylish system for all locations in which environment poses challenges to the designer. There is only a small bin on the ground.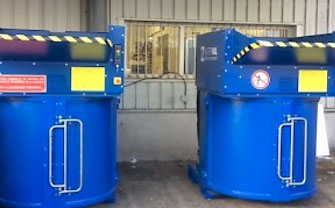 Minimum space requirement and minimum noise level : VPAC is used on the waste production location itself. Practical : Easy to place plastic bags that collect compacted wastes.
Vision & Mission
Our Vision
Mahabull Infra Engineers Pvt. Ltd. shall provide Accessible, Reliable, Customized, services in India through its extensive network and a team of professionals with a strong WILL TO SERVE.


It shall be the endeavor of each one of us to achieve planned objectives and targets of the organization in an efficient manner. We will continue to work together and adopt changes that shall help us to improve our systems, practices and business performance.


We shall be committed to comply with the requirements of international standards on quality management system and continually improve its effectiveness in its true spirits.
Our Mission
Our Mission is to improve the levels of cleanliness in rural areas through Solid and Liquid Waste Management activities and making Gram Panchayats Open Defecation Free (ODF), clean and sanitised.


The programme includes elimination of open defecation, eradication of manual scavenging, municipal solid waste management and bringing about a behavioural change in people regarding healthy sanitation practices.